Proper hand hygiene will prevent the transmission of contact pathogens. Infectious diseases, such as salmonella and respiratory infections, can be spread by contaminated hands. Proper hand washing can prevent the spread of bacteria and viruses that cause disease. Hands must be washed before and after every client.
Hand Washing and Sanitation:
1. Wet hands with clean warm water.
2. Apply soap and lather for at least 20 seconds.
3. Rub hands together and ensure to clean between fingers and under finger nails.
4. Rinse hands with clean warm water.
5. Dry hands with clean paper towel.
6. Sanitize hands with alcohol-based sanitizer (60-90% alcohol).
7. Put on gloves.
Gloves eliminate skin-to-skin contact, preventing the transmission of potentially infectious diseases between Artist and Client. It is recommended to use nitrile gloves due to common latex allergies. Gloves are not a replacement for washing hands – hands must be washed first before putting gloves on. Gloves must be disposed of after every single client – they are not reusable.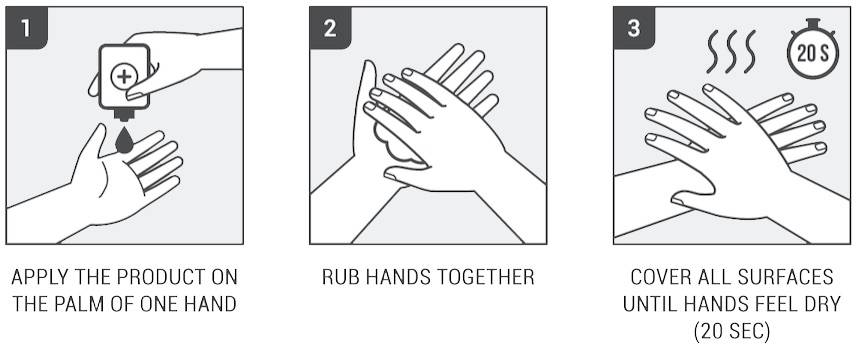 Proper face protection will prevent the transmission of airborne pathogens. During an appointment, an Artist can be very close to the clients face. It is important to wear a mask to create, a barrier – preventing the artist from breathing on a client and to preventing the transmission of infections, bacteria, viruses and pathogens.
We recommend re-useable Face Masks as it's environmentally friendly. Face Masks must be washed daily, so it's ideal to keep a few on hand so you can alternate.
HOW TO PUT ON A FACE MASK


HOW TO REMOVE A FACE MASK



RECOMMENDED DISINFECTANTS
All surface areas and tools must be disinfected after every client. Whenever possible, use disposable products to minimize the potential of exposure.
Avoid using the following:
• Bed Sheets
• Pillows
• Blankets
• Memory Foam Mattress for Beds
All surfaces must be disinfected with a Government Approved Disinfectant.
Surface Areas to Consider:
• Bed
• Light
• Chair
• Door Knobs
• Tables/Counters
• Bathroom (if used by client during the appointment)