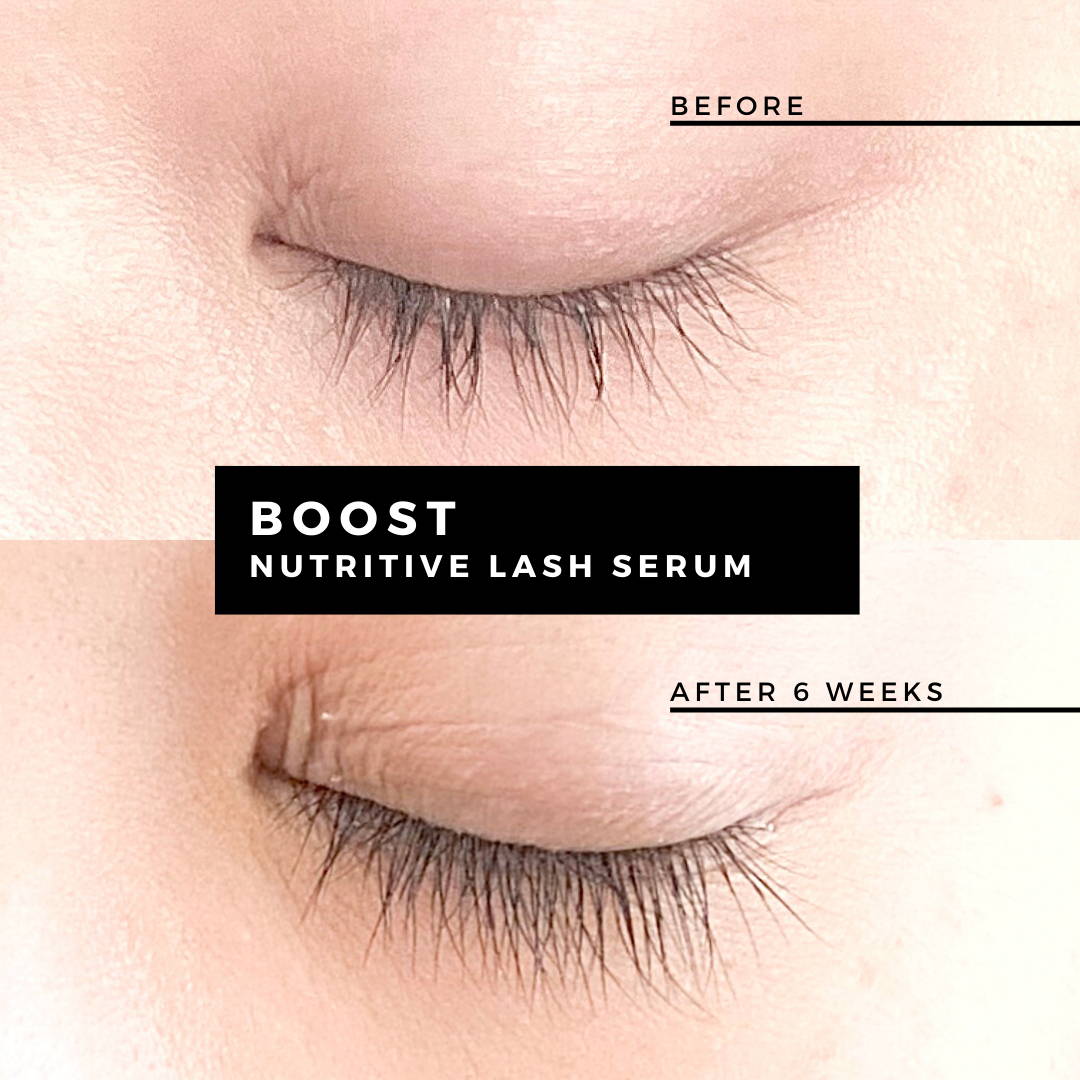 Lash follicles are dosed with a cocktail of peptides, amino acids, soluble collagen, hydrolyzed keratin and biotin. Healthy follicles help promote strong and moisturized lashes for long-lasting lash lift results and can increase the retention of lash extensions.
Infused with the active ingredient Myristoyl Pentapeptide-17 - a fatty acid combined with a chain of 5 different peptides. Myristoyl pentapeptide-17 is one of the best active ingredients used in eyelash growth serums. This peptide has been shown to boost keratin production and lengthen the hair growth cycle.
Natural lashes are visibly healthier in just 6-8 weeks with daily use! Our formula is safe for lash lifts and lash extensions.
TRANSFORM LASHES FROM WITHIN